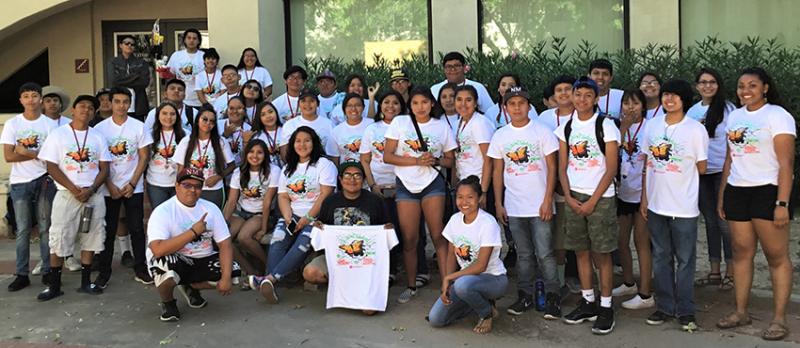 Dream Keepers Summer Camp
Applications to participate in the 2020 Dream Keepers camp will open in Spring 2020.
The Dream Keepers camp introduces Native American high school students to educational and professional opportunities through fun experiences and a reflective environment. This enrichment program sets Native youth on the path to actively pursue post secondary education as well as careers involving agriculture, consumer sciences, environmental sciences, engineering, and business. The staff of the camp is committed to providing a space for youth to expand their knowledge about available opportunities and build their confidence, enabling them to set goals and work towards achieving their dreams
Examples of activities at Dream Keepers camp
College prep workshops to assist students in creating a plan to achieve their educational goals
Introduction to college opportunities and experiences
Interactive workshops in agriculture, consumer and environmental sciences, business, and engineering
Powerful guest presenters from the community
Field trips to nearby organizations and businesses
Nature excursions

Mentoring and fun activities with Indigenous college students

and much more !