NMDA's Agricultural Workforce Development Program

Applications open on June 10, 2022 and will continue until funds are fully allocated or by March 31, 2023, whichever comes first. This program is for agricultural businesses interested in hiring interns. The AWD Program is intended to provide hands-on educational opportunities for students aspiring to careers in agriculture as well as young or beginning farmers and ranchers.
Click to Enlarge
---
Indigenous Grower Training Course
The Indigenous Food and Agriculture Initiative offers FREE training for Tribal farms and producers both in-person and online.  Participants who successfully complete the course will gain a foundation of Good Agricultural Practices and co-management information, FSMA Produce Safety Rule requirements, tools, and information to develop a farm food safety plan. Learn more by reaching out to IFAI's Tribal Enterprise Specialist, Will Seeley: wseeley@uark.edu, or at www.indigenousfoodandag.com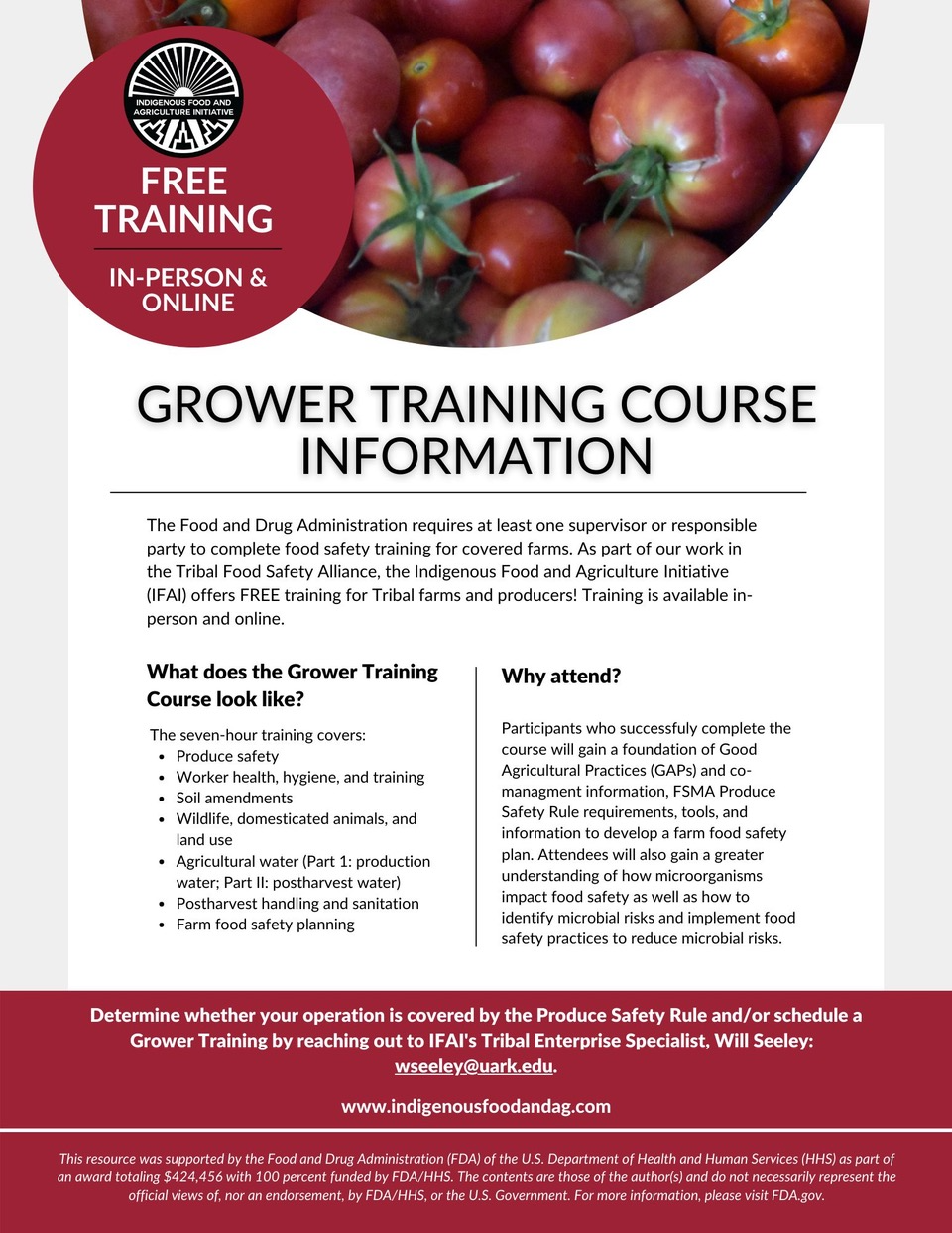 Click to Enlarge
---
Healthy Soils Program
New Mexico Department of Agriculture offers grants to improve soil health. For more information, click here: https://nmdeptag.nmsu.edu/healthy-soil-program-html. The application period for Eligible Entities will start April 11 and end May 17. The application period for Individual Applicants started February 17 and ends April 21.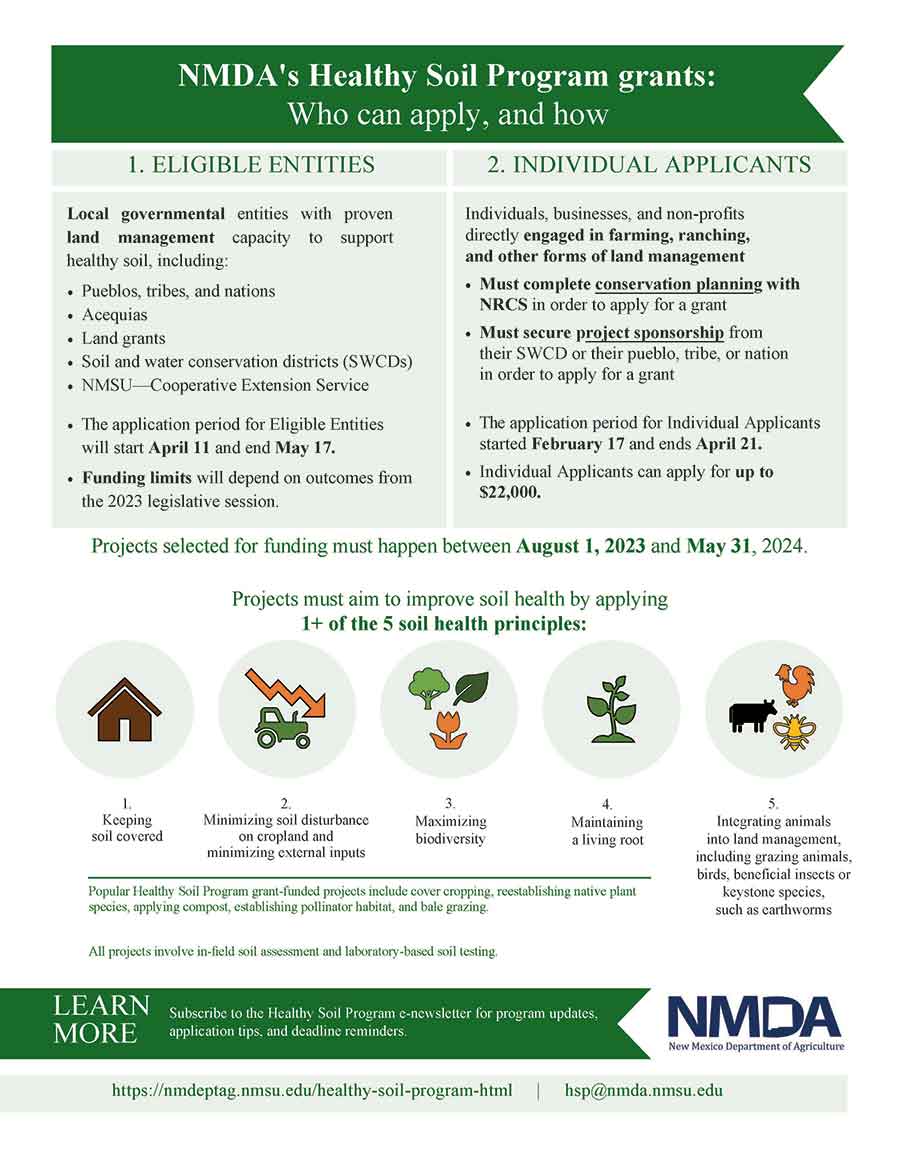 Click to Enlarge