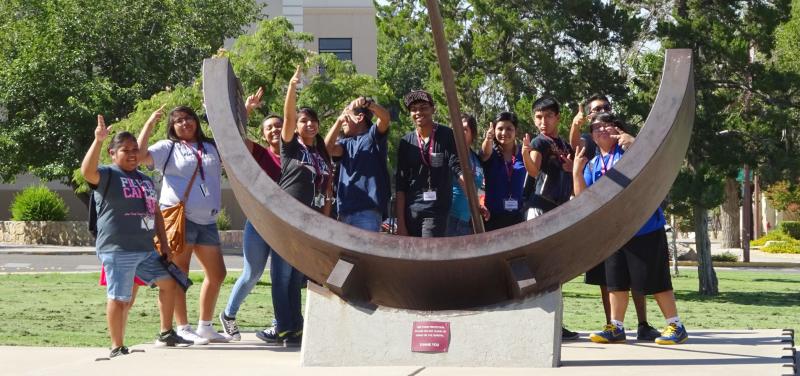 Indian Resources DevelopmentIRD
The Indian Resources Development Program serves all NMSU students.
The IRD program pursues, develops, coordinates, and initiates opportunities and experiences that assist tribal students in becoming professional agriculturalists, business people, engineers, resource managers, and scientists prepared to contribute to the effective development and management of tribal resources in a culturally appropriate manner.
Contact us for more information about the IRD Program and its services for tribes and students.
Contact Us!
Call us at 575-646-1347
Office: Gerald Thomas Hall, Rm 221

Mailing Address
Indian Resources Development Program
ATTN: Individual's name
MSC 3AG, PO Box 30001
New Mexico State University
Las Cruces, NM 88003-8001

Shipping Address
Indian Resources Development Program
Gerald Thomas Hall, Rm 221
New Mexico State University
Las Cruces, NM 88003-8001

Email: ird@nmsu.edu
URL: ird.nmsu.edu